About Us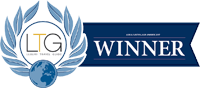 About Shalom TM Float & Mind Spa – Established in 2015
How many people get true meaningful rest? Long hours at work, traffic jams, anxiety and stress make it difficult to relax. Relaxation is a skill that must be learned, but how does one learn to relax with so many distractions?
What if there was a simple method to cleanse the palette of all your senses? Revive your sense of taste and smell, revive hearing and vision, experience being weightless, and refresh the mind and body.
Floatation therapy at Shalom TM Float and mind spa does just that. It revives all your senses simultaneously, allowing you to emerge ready to take on life.
Shalom Float and mind spa is the first dedicated float spa/ centre to open in India at Pune which holds a space that emits positive vibes to encourage personal reflection and growth for effortless relaxation of body and explore true potential of your mind by turning off all external inputs and allow your sympathetic nervous system to slow down like never before. Your relaxed and creative states of mind will flourish as cortical levels are reduced, followed by elevated levels of endorphins and dopamine. All the elements of floating combine to provide you with a well-deserved break and an increase in energy, mindfulness and patience. These are the benefits that apply to everyone, but in addition, you'll have your own unique experience. Quickly discover your personal benefits within 1 to 3 float sessions.

After searching the globe for variety of relaxation and wellness therapies, we are confident to have found the most euphoric method of relaxation on earth. Many people fall in love with floating after just one experience in the pod – we're no exception to that rule. We came across floatation a few years back and were trying to figure out how we could introduce this powerful experience here in India. At first it was a mere thought of dreaming up the perfect float centre and strategizing as to what that manifestation would look like. The wonderful floatation therapy was the solution to deepest relaxation. Our motivation to create this can treat Pune (first one in India)stems from our belief that floating, as a practice, can provide benefits to the majority of people who can spare 60/90 minutes once a while to keep good mental health. Floatation is amazingly simple, very powerful and extremely versatile. People are drawn to floating to find relief from physical discomfort and stress, encourage personal development, or simply for some peace and tranquility. Inevitably, most people end up harnessing some combination of the many reported benefits. The most common testimonials are profound peace and relaxation, deep concentration and heightened creativity.
To be a pioneer in providing this unique experience of floatation here in India and make floating accessible to everyone , as regularly as they desire by not only providing a safe, clean, and comfortable environment for people to float but also to raise awareness and educate the community about benefits of floatation therapy. Our goal is to help individuals enhance their quality of life, advance personal growth and boost physical/mental health free of all worry, tension, stress and anxiety related diseases.
To promote health and wellness across India with floatation therapy services providing better physical and mental health to all its citizens resulting in a disease free society