INTRODUCED TO YOU INDIA'S FIRST
DEDICATED FLOAT CENTER AT PUNE
The Most euphoric relaxation and rejuvenation experience on earth
MORE DETAILS
INTRODUCED TO YOU INDIA'S FIRST
DEDICATED FLOAT CENTER AT PUNE
The Most euphoric relaxation and rejuvenation experience on earth
MORE DETAILS
Float & Mind Spa -
Established in 2015
Floatation Therapy is a luxurious way to soothe and heal the body from the constant stress of life's daily pressure where you can leave the noise and confusion behind and perhaps, for the first time in your life, experience total relaxation and deep healing in a private, peaceful space.
A therapeutic session in a floatation tank typically lasts for an hour. For the first ten minutes, your body will adjust to the RelaxoPod environment. The next forty minutes will keep you from beta or alpha brain waves to theta state, which typically occurs briefly before sleep and again at waking. In a floatation tank, the theta state can last indefinitely without the subject losing consciousness.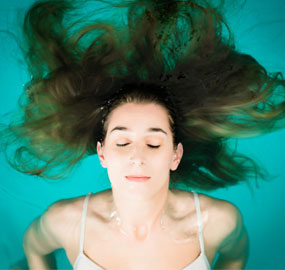 The idea behind float therapy is that that body is placed in a fully relaxed state, removed from external noises or distractions to experience profound relaxation to the core.
Also known Restricted Environment Stimulation Therapy(REST) is where peace and tranquility unite to serenely rejuvenate your inner and outer senses.
With its unique combination of physical and mental benefits it's little wonder that floatation therapy counts professional and amateur athletes as some of the biggest advocates.
The zero-gravity environment allows the mind and body to truly rest. Without any effort you can relieve pain, heal faster, relax, de-stress, improve sleep and have fun in this unique state. The benefits are endless!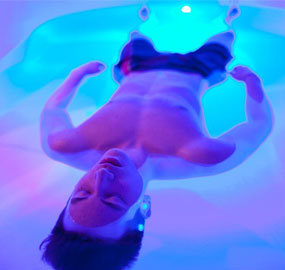 Benefits Of Floatation Therapy
Rs.30,000/-
Discount* 25%
You save Rs.7500/-
You pay
Rs.15,000/-
Discount* 20%
You save Rs.3000/-
You pay
Rs.7,500/-
Discount* 15%
You save Rs.1,125/-
You pay 
Amazing experience.You feel connected to your soul.The experience is truly one of its kind.Amazing way to comfort your body of all tension, aches and very good for patients especially with arthritis ,backache etc .One more benefit is you can keep away from all nagging and be with one self for a whole hour.Thankyou very much.
The routine takes so much from each one of us we all wish to go away to some far away place.If thats the case you need to experience "Relaxopod".You will get to know these two terms in the most exotic manner i.e. 'cutoff' and 'out of the world' experience,Its truly a rejuvenating experience where you come out refreshed to make yet another start.
There are no words to make you understand the experience, Its really amazing. Apart from that I would like to appreciate the staff. for being so friendly and helpful. Had a wonderful mind and body experience.
A phenomenal experience; Very relaxing, and highly recommended. the hosts are exceptionally friendly and ensure your needs are taken care I would love to visit again.